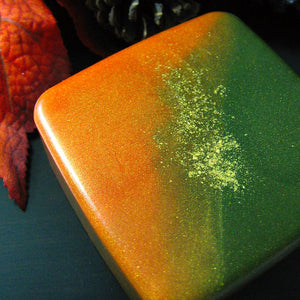 Jack-O-The-Woods Soap
Gently glowing pumpkin smiles hiding in the woodland shadows with singed marshmallow, pine cones & birch bark, bright orange mushrooms, & a sniff of woodsmoke.

Made by our friends at Paintbox Soapworks!
Buy Now
Introducing Our Anointing Oil
For the first time, Sihaya & Company is offering a reiki-infused anointing oil for ritual and perfume use.

A collaboration with A Modern Oracle, this oil will help you surround yourself with a grounded, centered energy that encourages the voluptuous sensuality of nature's most vibrant season.

Explore Sacred Autumn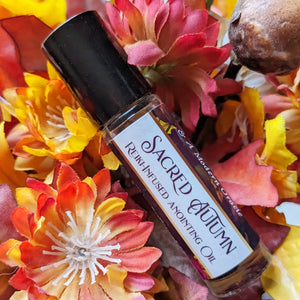 Autumn Triple Layer Candles

Sihaya & Company News!
Greetings from the mourning parlor of Bleakthorn Hall! We have a fantastic lineup for our Halloween Box this year to help you get in the mood for Spooky Season! This box...