Welcome to the Sihaya & Co Blog!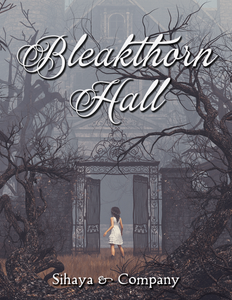 Hello everyone! Guess what? IT'S THE MOST WONDERFUL TIME OF THE YEAR! No, not that time. Stand down, Santa. I'm clearly talking about SPOOKY SEASON!For the last six years, we have greeted the beginning of Fall with the Sisterhood of the Moon Halloween box, but this year, I decided to switch it up a little. I am a huge fan of gothic horror. Every year as the cool weather descends, I get the urge to curl up under the blankets with a hot cup of tea and watch The Others, or maybe revisit any of Mike Flanagan's horror offerings like...
---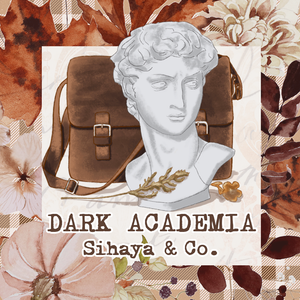 I know that most of us are still experiencing a heat wave, but we can dream, right? Autumn is here at Sihaya & Company! Do you long for days spent walking the polished halls of academia, browsing ancient library stacks, and searching for hidden knowledge? Sipping on hot coffee as browning leaves softly crunch underfoot? Meeting up for a forbidden tryst? This box is for you.This year, we're featuring one newcomer to the box-- Madam Firebli9ht and her gorgeous hardcover journals-- as well as a full slate of returning favorites like Poesie Perfume, Virtuoso Confections and their phenomenal caramels, and...
---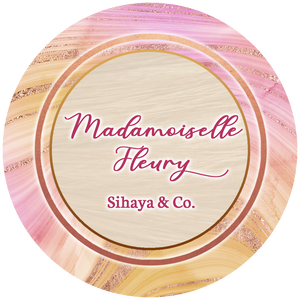 Hey friends! I have just about kicked this virus and am about 95% back to normal, so I'm back to work. Thank you so much for your patience and support while I rested up! Outstanding orders without a box will be packed and shipped this week. I expect the Fine Things box to ship Monday-ish once all the components from my collaborators arrive. ALSO! I wanted to let you know that I have a special candle out for a limited time. Many years ago, I had a kitty with neurological damage named Olive. When she was being diagnosed, vet bills quickly...
---
Hey friends. I'm writing to let you know that there will be a temporary delay in shipping orders because I am very sick. What started as a sore throat from overuse at Charmfest became a sinus infection when I came home to a very ill toddler. He's on the mend with the help of antibiotics, but my husband and I are still in the thick of it. The silver lining is that we have all repeatedly tested negative for Covid.I went to urgent care this morning after an evening of sleep disrupted by an awful cough and the worst facial...
---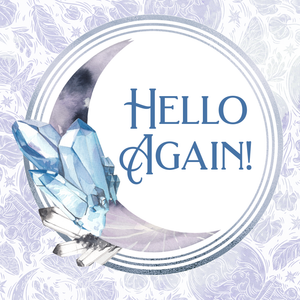 As some of you know, I got locked out of my Instagram account last month due to improperly set up two factor authentication. Instagram support has not been helpful at all in resolving this issue. As a result, I opened a new account.For all your Sihaya & Company news on instagram, please follow our new account, @sihayaandco!